So, any of you on the Twitter side of things may have noticed that I'm participating in something called Pitch Wars, as described above. I stumbled across the contest while on the blog of another Fig, and then clicked on the link out of curiosity.
I then discovered that it was basically an agent contest, and they wanted a manuscript and a query. Seeing as how I was about to start querying, I had a letter on my desktop, and as you guys know, P+FD is done. It needs to be edited and rubbed with tea tree oil, but the story is there. At this time, it was around midnight, and I wasn't thinking too deeply. I took the attitude I always take with writing contests... Submit the stuff and forget because—chances are—it's going to go nowhere.
But I curled up in bed and then proceeded to look at the agent's list... Which my sleep-deprived brain thought were the mentors. I chose four agents, and then realized that none of them were mentor options.
Yeah!
So, I re-read the rules and stuff again and found the REAL mentor list, which is composed of authors. Which makes more sense. Because the author mentors and preps you for the agent-seducing round. I blame my slowness on the early hour I got up. And it was a little late. I was tired.
So, I started from the bottom of the list... And the blog page I was at simply linked to the Twitter feeds of the authors. So, I usually jumped from the Twitter to the author's website and then hoped that they had an obvious Pitch Wars page. Many didn't. So I squinted at them and tried to determine if they'd be interested in my fantasy YA. Good times. I was trying to channel their blogs.
But I gathered four and stuck them in my list.
Then I realized that I had to manually convert P+FD's first chapters to standard manuscript format...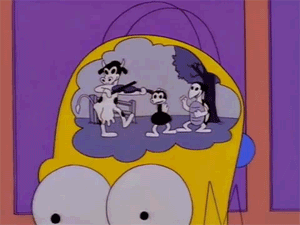 I'm joking around in the captions to try and make this seem less boring than it is.
And I don't know about you, but I don't write in "standard manuscript format." I do single spaced, hard returns between paragraphs, and no indentation (tabbing). Which meant I had to go through the opening fifteen pages and remove the hard returns, indent, and then double space it all. By the time it was all done, I was tired and just wanted to go to sleep. So I sent it all off around 2AM, got my email receipt...
Thank you for entering Pitch Wars! This is an auto-generated message to let you know that your submission was received. Over the next two weeks, mentors will review the applications and choose a writer to mentor (along with one alternate).
The choices will be announced on September 3rd, so stay tuned!
Sincerely,
Brenda Drake and the Pitch Wars mentors
and went to bed in full Forget About This mode.
I applied to four author mentors:
°Kelly Loy Gilbert
°Marieke Nijkamp
°Renée Ahdieh
°Whitney Fletcher
I woke up around noon and was writing some
H+MC
when I got an email from one of the mentors I applied for. My brain jolted.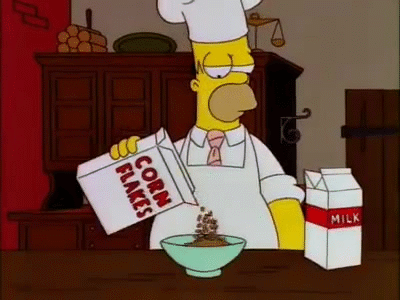 I remembered that I applied for this thing that looked good because it could mean getting an agent in... a few months instead of potentially
years
. Also, editing help.
I couldn't tell from the email if she read the opening chapter. But I think she did because she asked for a full copy of the manuscript... as well as a synopsis.
I had a full P+FD manuscript. That was no worry. But I didn't have a synopsis. I've never even
written
a book synopsis. (I've done screenplay synopsis, but that is much easier). So I opened a bunch of articles on my phone and quickly learned all (read: little) that the Internet had to offer on novel synopsis. I asked a writer friend for a format and basics, and then I jumped in. But that P+FD synopsis, which hits three pages without breaking stride, was a clunky awkward thing. So much of P+FD is tonal, and all the mystical sounds ridiculous in plain language.
Here's this gem from my P+FD synopsis:
Of course, you don't catch your retarded typos until you've sent your thing.
It's official: I have a synopsis of P+FD. Haven't written a book summary since... a while. Doing my best for

#pitchwars

... I need an adult.
I was in airports for the day, so I had time to kill. I churned out that spoiler-filled basket of awkward, known as the P+FD Synopsis, and then set about manually converting all 300 or so pages of P+FD into standard manuscript format.
LET IT BE KNOWN: I am not complaining. It's an awesome opportunity. P+FD had to be converted at some point, and eventually someone would probably ask me for a synopsis. And I'm grateful anyone thought to contact me at all. For anything. Writing-related anyway. As I groaned my way through formatting the whole manuscript, I was happy that someone else liked my baby. People always like being complimented on their babies. (Imagine Chirikai as a dad with someone complimenting his baby. Seriously.)
Got home, finally. Sent the manuscript and synopsis off. Then I discovered the host of Pitch Wars blog pages and the massive Twitter feed. So, I read even more about the people I actually emailed my baby to and messed around on Twitter.
Which is where I am now. Waiting.
The numbers are against me and P+FD, so I'm keeping my hopes down. (Chirikai wouldn't, but he's a terrible role model).
But I appreciate all you guys' well wishes! Here's to hoping P+FD has an author mentor come September 3rd! If not, it's back to slush pile planning...
"Fox demons could change into anyone, but as the lonely places of the world vanished, they became harder to find." #firstline #PitchWars
— E.R. Warren (@TheRoseWarren) August 16, 2014
@TheRoseWarren OMG. Congratulations! (But then again, I totally saw it coming, because who can resist hot fox demons with issues?)
— christina (@clocksandcages) August 16, 2014
"This is a nice garden," commented Heimatsu the catfish demon. "I like this pond. What a nice pond." #pitchwars #bestlines
— E.R. Warren (@TheRoseWarren) August 17, 2014
"Usually when my wife rejects suitors, they hurry away with their tails between their legs. Not come in for tea." #PitchWars #bestlines
— E.R. Warren (@TheRoseWarren) August 17, 2014
"Farewell," rumbled Retan. "May your chaos against be devastating." "May your vengeance be swift," answered Mogasa. #PitchWars #Bestlines
— E.R. Warren (@TheRoseWarren) August 17, 2014
1. The earthquake-causing catfish demon I imagine as played by Tom Hiddleston #PitchWars #fivethings
— E.R. Warren (@TheRoseWarren) August 18, 2014
2. The shape shifting fox demon who dislikes turning into women because he's worried about his breasts being level #PitchWars #fivethings
— E.R. Warren (@TheRoseWarren) August 18, 2014
3. The shaman with an encyclopedic knowledge of languages and disgruntled deities, as well as mad poetry skills #PitchWars #fivethings
— E.R. Warren (@TheRoseWarren) August 18, 2014
4. The plague god who looks like kabuki and 80s glam rock #PitchWars #fivethings
— E.R. Warren (@TheRoseWarren) August 18, 2014
5. The illusion god who's sleeping with the sun goddess #PitchWars #fivethings
— E.R. Warren (@TheRoseWarren) August 18, 2014